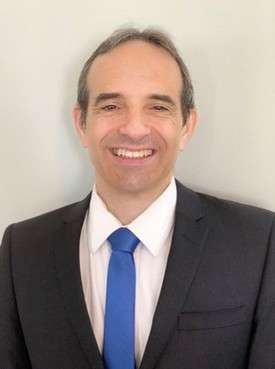 Dr Yuval Samuni is a Dental Board of Australia registered Specialist Oral Surgeon with a particular interest in Implant Surgery.
Dr Samuni obtained his Dental degree in 1996 from the Hadassah-Hebrew University School of Dental Medicine in Israel and completed his training in Oral and Maxillofacial Surgery in 2004.  He also obtained a PhD in biochemistry and undertook a post-doctoral fellowship in the National Institute of Dental and Craniofacial Research at the National Institutes of Health in the USA. 
Dr Samuni has also completed a one-year Advanced General Practice Program in the Department of Prosthodontics at the Hadassah-Hebrew University Dental School, as well as a Master's degree in Health Administration.
Dr Samuni has published multiple book chapters and articles in peer-reviewed international journals on the topics of implant dentistry and bone regeneration (e.g. Implant Site Development, Eds. M. Sonick & D. Hwang, Wiley-Blackwell, 2014).
Dr Samuni has an outstanding ability to foster and maintain professional and warm relationships with his patients. He has performed thousands of implants and augmentation procedures. With vast knowledge and extensive experience, Dr Samuni follows evidence-based protocols and uses a restorative driven approach for providing excellent service in the field of Implant Surgery and Dentistry.