If you're having a tooth extracted, most likely you're going to want your tooth replaced as soon as possible. It's understandable, since a missing tooth not only impacts how your smile looks, but it can also affect your ability to bite and chew. Having a missing tooth can also be embarrassing and frustrating. But, how long do you have to wait to get dental implants?
Waiting for Your Mouth to Heal
A tooth extraction is a major oral surgery. If you are planning to get a dental implant after a tooth extraction, you will typically have to wait a minimum of 10 weeks before the dental implants can be placed. This time will allow the mouth to fully heal after the tooth extraction surgery.
There are certain exceptions to this 10-week waiting period, and some people may be able to have a dental implant placed at the same time that their tooth is extracted. Whether or not you need to wait for your mouth to heal or can have dental implants placed immediately will depend on a variety of factors, including your health status, tooth position, and the existence of possible infection.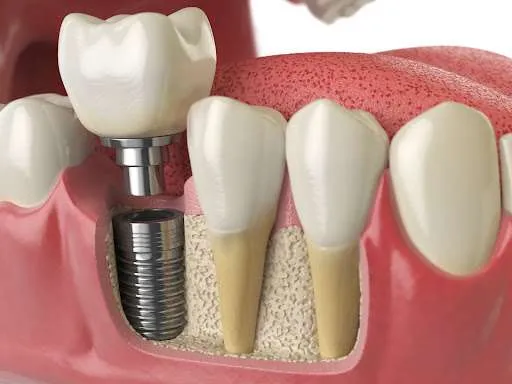 Only your dentist will be able to determine if you will need to wait the standard 10 weeks for dental implant surgery, or if you're a candidate for immediate dental implants. Only a full dental examination and evaluation will be able to tell you if you need a tooth extraction and dental implant. One of the caring dentists at Jacobson Dental will be able to tell you which treatment option is best for you and your unique case, and will be able to tell you if you need a tooth implant at Bentleigh East clinic.
Dental Implants: worth the wait?
If you need dental implants in East Bentleigh, hearing that you possibly have to wait 10 weeks for dental implants may have you thinking, "are dental implants even worth the wait?" At Jacobson Dental, our top-quality dentists believe that dental implants are an amazing tooth replacement option for patients for several reasons, including:
– Dental implants are designed to last a lifetime.
– Dental implants have over a 95% success rate, meaning that the majority of people who receive dental implants will have the implants successfully bond with their jawbone.
– Dental implants mimic a natural tooth root, stimulating your jawbone and jawbone growth.
– Dental implants protect against bone resorption, or the shrinking of the jawbone, which occurs if you are missing a tooth.
– Dental implants provide the foundation for a natural looking crown, providing you with a beautiful smile, and you can eat anything you want when you have dental implants, without the risk of the implant moving, sliding or breaking.
Dental implants at Jacobson Dental
If you're a resident in Bentleigh East, or surrounding suburbs, and have been told you need to have a tooth extracted, the best thing you can do is visit a caring dentist at Jacobson Dental, who will be able to give you a comprehensive evaluation, and let you know which dentistry options may be good for you. They will be able to provide you with all of the details of your personalised treatment plan.
Jacobson dental has a range of dentistry options to suit your needs, including have All-on-4 implants in East Bentleigh. We have the latest technology, and make sure you are the number one priority. Jacobson Dental Group has an individual approach to each client, options for your entire family, a wide range of dental services (including general and aesthetic), medical safety guarantee and free consultations. We also have payment options available, if you are needing to split up the dental implants cost in East Bentleigh.
To book a consultation or appointment with one of our caring dentists in Bentleigh East, visit us online, or call us on (03) 8525 3875