Premium Dental Veneers in Melbourne
Do you want a smile makeover that will improve your confidence, straighten and brighten your smile? Our veneers in Melbourne may be your best solution.
With convenient payment plans and possible health insurance rebates, you too can achieve that Hollywood smile.
Jacobson Dental Group uses the latest in veneer technology to provide you with premium porcelain and composite veneers in Melbourne. We use the Uveneer system, proudly invented by our Principal Cosmetic Dentist, Dr Sigal Jacobson, and used by tens of thousands of dentists across the world. This creates affordable, long-lasting composite veneers in a single visit.
Dental Veneers are great to rescue teeth from chips or cracks, discolouration, misalignment and gaps for a glamorous new smile. Just like fake fingernails attached to the original nail, Porcelain veneers bond to the front of the tooth. This achieves a very natural look as each veneer is custom-made to each tooth. On the other hand, composite veneers use resin that is applied one layer at a time and shaped by the dentist to cover the existing tooth. The Uveneer system provides a much more efficient and effective process for dentists using this method. 
Veneers by Dr Sigal Jacobson
How do I care for my veneers?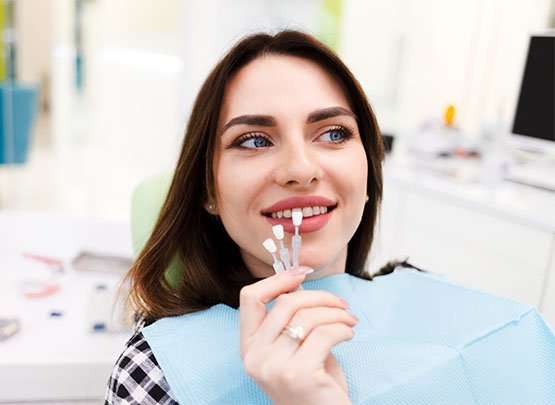 Make an Appointment for Your Smile!