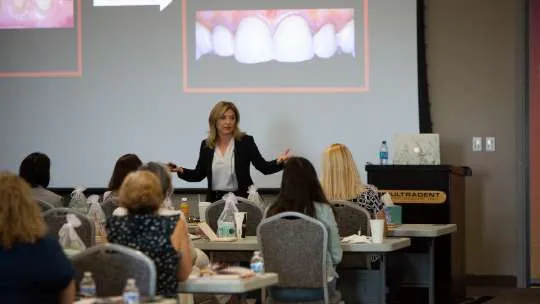 At Jacobson Dental we pride ourselves on striving for excellence.
We are passionate about delivering premium cosmetic treatments including porcelain and composite veneers, and our very own Uveneer system!
Our boutique clinic is updated with the latest state of art technologies and all of dentists and hygienists has more than 20 years of experience and as a result understand your needs the challenges and the best solutions to achieve a successful and long term results.
We take the time to really listen to our patients and committing on providing specifically tailored treatment plan.
Dr. Sigal Jacobson the founder of Jacobson dental is known for her gentle and personal touch to make patients feel as relaxed and comfortable as possible during treatment.
Dr.Jacobson is also a dedicated researcher and inventor who has published in top international dental journals, and a Key Opinion Leader for leading dental companies, helping to teach the latest and best techniques, and develop new and improved products.
She lectures on the composite veneers and minimally invasive biomimetic approach. Having presented around the world on this subjects, Dr. Jacobson utilizes these techniques in her office for simple and complex aesthetic cases that involve careful planning and calculations, resulting in predictably beautiful results.
We also offer teeth whitening, dental implants, bridges and crowns, Invisalign, general and holistic dentistry. As a caring and committed team of experienced dentists, we are renowned locally and internationally for our high level of commitment to professional, pain-free dental care.
Dr. Jacobson Invention: Uveneer®
Make an Appointment for Your Smile!